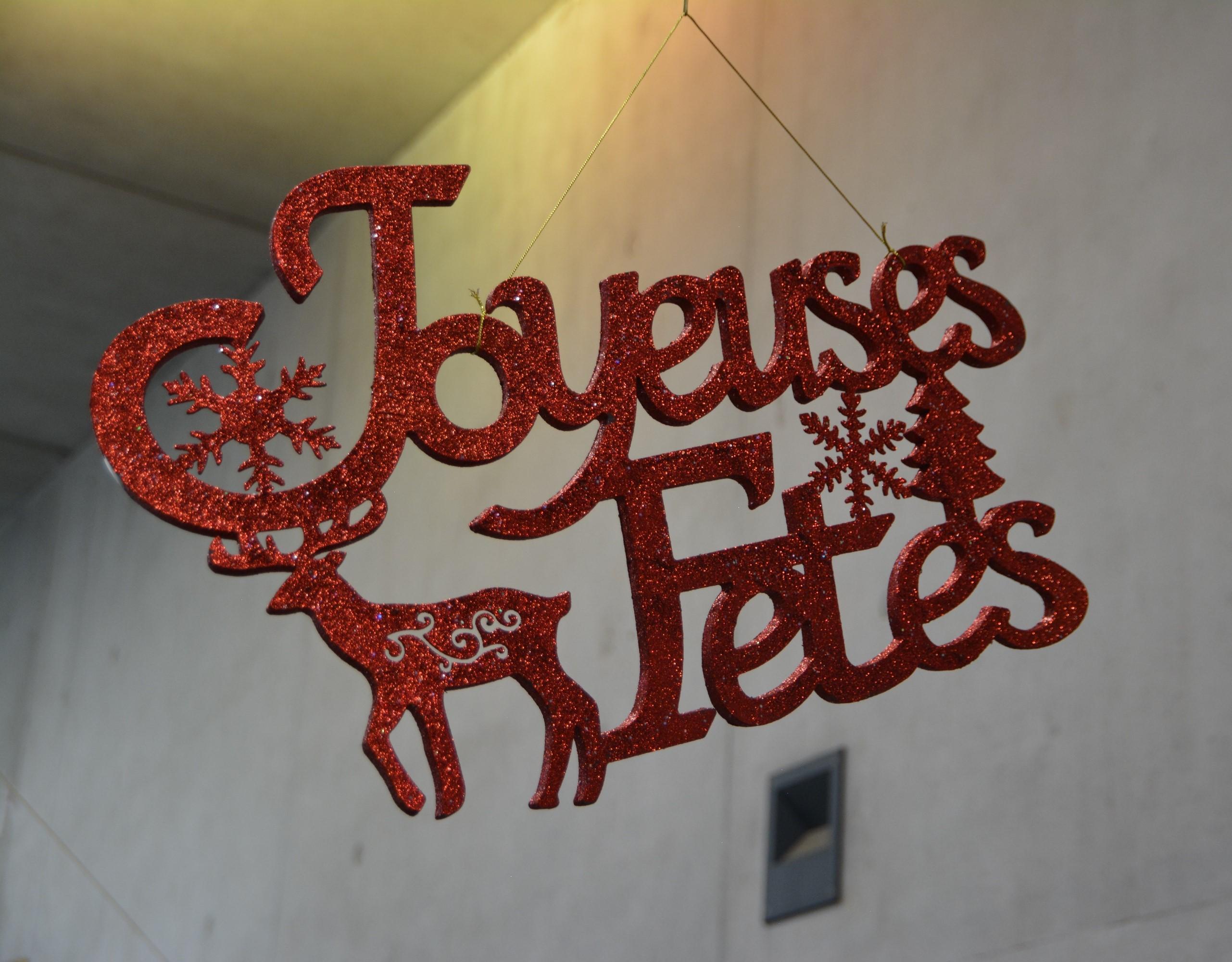 Season's greetings
The Director and all the Management team wish you a Merry Christmas and a Happy New Year!
Chers parents, chers élèves, chers collègues,
Joyeuse fête de Noël!
Je vous souhaite des sourires à la pelle, et beaucoup de force et de persévérance dans la poursuite de vos objectifs.
Que cette nouvelle année rime avec jours ensoleillés, amitié, amour et santé – un concept qui a pris un tout autre sens ces derniers temps.
Que l'année 2021 marque pour vous et vos proches le début d'un retour à la normale.
Je vous souhaite des voyages vers l'inconnu, des rencontres avec vos proches, des concerts et des spectacles.
Je rêve de vous voir vous embrasser pour vous saluer, serrer la main d'un ami et faire du shopping avec des copains – toutes ces petites choses du quotidien qui nous ont tant manqué cette année.
Bonnes vacances et à l'année prochaine !
Kamila Malik, Directrice de l'EEB2
***
Dear parents, dear pupils, dear colleagues,
Merry Christmas!
I wish you smiles, strength and perseverance while pursuing your objectives.
May this new year be full of sunny days, friendship, love and health – a concept which recently took on a brand new meaning.
May 2021 allow you and your relatives to gradually come back to a normal life.
I wish you to travel to unknown destinations, to get together with your relatives, to go to concerts or shows.
I dream of seeing you hugging each other, shaking each other's hands or going shopping with friends – all these small things we missed so much this year.
Enjoy the holiday and see you next year!
Kamila Malik,

Director EEB2